GENERAL INFORMATION FOR STUDENTS
: Insurance
GENERAL INFORMATION FOR STUDENTS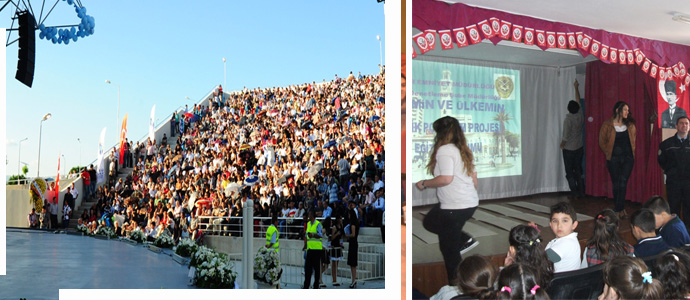 Insurance
According to new regulation, all foreign students must obtain a Health Insurance that is valid in Turkey to be able to receive the residence permit.
1.Option:
Turkey has health agreements with some countries listed below. Students who are from one of these countries are exempt from paying to General Turkish Health Insurance fee. Please bring the original "Medical Assistance Entitlement Certificate" that are indicated below and submit it to the Social Security Directorate in Izmır. The Social Security Directorate/Center will give a paper in return to keep with you.
Albania: AL/TR 4, TR/AL 5
Australia: A/TR 3, A/TR 4
Belgium: BT.8, BT 16
Bosnia-Herzegovina: BH/TR 4, BH/TR 6, BH/TR 7
France: SE 208-01 FT, SE 208-02 FT SE 208-30 FT, SE 208-06 A FT, SE 208-28 FT,SE 208-09 FT
Germany: T/A 11, T/A 9, T/A 20 ,
Luxembourg: TR/L 3, TR/L 5
Macedonia: MC/TR 4, TR/MC 6
Romania: R/TR 3, R/TR5, R/TR 6
The Czech Republic: CZ/TR 111
The Netherlands: N/TUR 106, N/TUR 111, N/TUR 121
2.Option
If an agreement doesn't exist, you are supposed to hold a health insurance.
Please notice:
Minimum Policy Content
Contracted Institutions

*Non- Contracted Institutions

Annual Minimum Limit

Contributions

Annual Minimum Limit

Contributions

Outpatient Diagnosis Treatment

2.000. -TL

Insured : % 40
Company : % 60

2.000.-TL

Insured : % 40
Company : % 60

Inpatient Diagnosis Treatment

Unlimited

Insured : % 0
Company : % 100

20.000.-TL

Insured : % 20
Company : % 80
*Non- Contracted Institutions: Institutions (hospitals, physicians' offices, and the other health institutions.) do not have an agreement with the insurer.
3.Option
You can get an insurance policy while in Turkey from various insurance companies.